Day two...market and Monet's gardens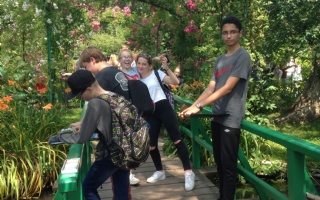 Please enter an introduction for your blog post here.
The visit to the market was fun for the kids...they had a real chance to practice their French. Very impressive I have to say.
Monet's gardens were inspiring and our budding artists were able to do some work there. It was so hot 33* !!! We all survived and are back in the hotel where the dinner was a huge improvement from yesterday's
keep you posted!